Visitor
Information about Walpurgis in Uppsala
 All of Sweden's valborg!
How nice that you have chosen to celebrate valborg (Walpurgis) and the arrival of spring in Uppsala. Here we share some good information  advice on how you can have the best experience possible, as well as a map of how to get around.
Have fun—and take care!
---
Read more about valborg in Uppsala and find a map of the city during valborg here: Flyer for valborg in Uppsala 2023
The flyer will also be distributed across the city during valborg.
---
Download the app "Uppsala Art and Culture"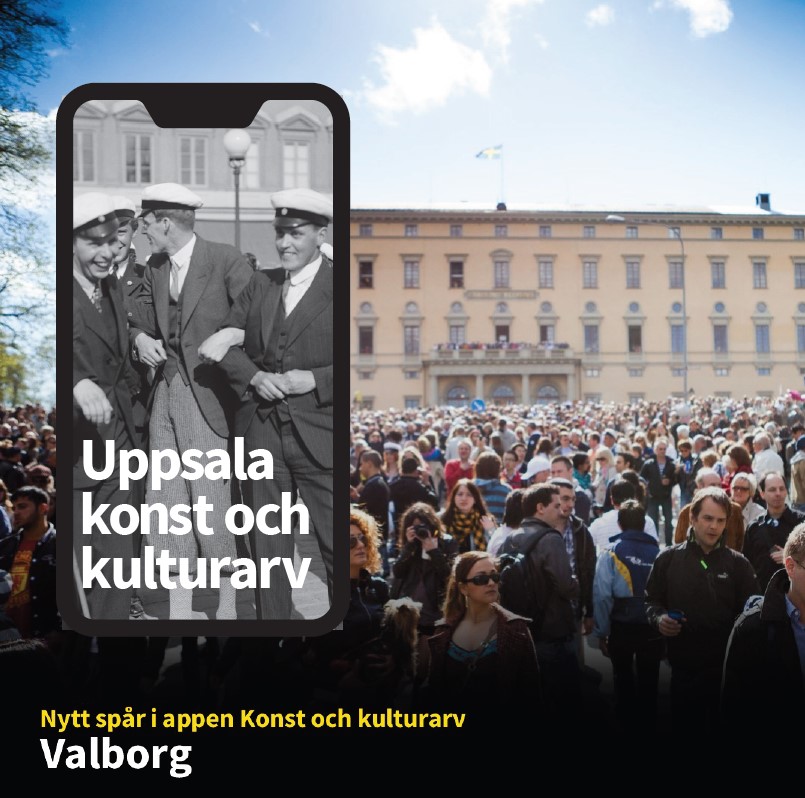 In order to take part in all the classic events and find your way in the blur, download the app "Uppsala Art and Culture".
Learn more about Uppsala's public art pieces. Download the app and take an arts walk through the city – or explore from your couch at home.
The app Art and Culture was released in 2022, and it is a digital guide with in-depth information about some of Uppsala's public art pieces. It also ties art pieces together to thematic walks—perfect for a walk.
Today, we have the following art walks:
Stadsträdgården and southern Åstråket
By Fyrisån
In the ALMA-stråket for kids
Resecentrum
In the center of the city
Around the castle and the cathedral
Front Luthagen
Rosendal
The app also contains a number of growing cultural historical walks. You can download the app in your app store on your phone.
All of Sweden's valborg!
The program with everything fun that happens during valborg (Walpurgis) will be updated continuously in the spring.
Read more