Valborg 2023 – all of Sweden's valborg
---
April 13
A map on how to get around in Uppsala during valborg 2023!
Please note that some of the street closures also apply to motorized scooters in some areas.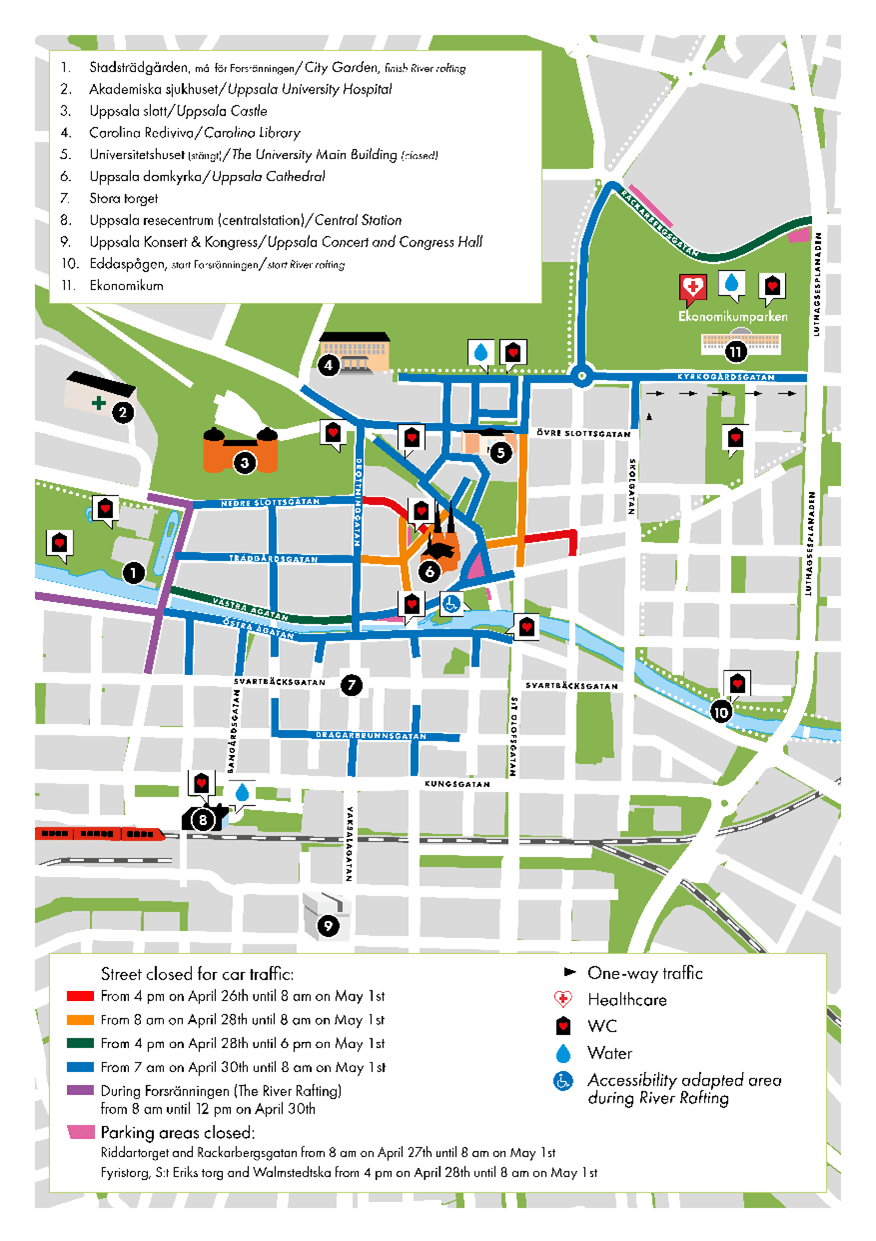 Walpurgis in Uppsala
A collaboration
Since a few years back, about forty organizations in Uppsala have a close collaboration with the aim of making the Walpurgis celebration safe and clean. Authorities, companies, associations and student nations come together and take joint action both before and during the Walpurgis week.
Read more